Five steps to creating a 1-2-1 marketing plan that will generate results
Customers sit at the heart of every business. Whether you're a sole trader or a large corporation, how you interact with your customers helps define who you are as a brand. It's therefore important to determine how you interact with customers and outline the type of messages to communicate at different stages of the customer journey.
Some businesses are more focused on marketing to existing customers than others. Companies within the FMCG sector, for example, will be more interested in reaching all buyers within a particular category via mass marketing. As a result, Coca-Cola, P&G, and Unilever will have a smaller database of 'loyal' customers to reach out to businesses within the banking or telecommunications sectors where customer relationship management (CRM) plays a much more prominent role within the marketing mix.
Businesses that see the value in customer relationship management must have a clear plan as to how they will communicate with customers and how this will ultimately link to the broader business goals. A contact plan or contact strategy sets out the parameters for how you will contact and communicate with customers to build an effective on-going relationship.
What do we mean by 'contact'?
In this context, 'contact' can be defined as any existing customer or prospect for whom you hold information and have the express permission to contact via different channels. These channels could include telephone, email, mail, or social media.
The introduction of GDPR in 2018 means that there are now much stricter rules for how businesses obtain marketing consent. Individuals must have the right to withdraw consent at any time and there is a presumption that consent will not be valid unless separate consents are obtained for different processing activities. This means that all businesses must obtain contact information correctly and be able to prove that consent was given in a case where an individual objects to receiving the communication.
With these rules in mind, contact information can be obtained in different ways:
Lead generation
Recording details at the point of sale
Promotional events
Opt-in forms on your website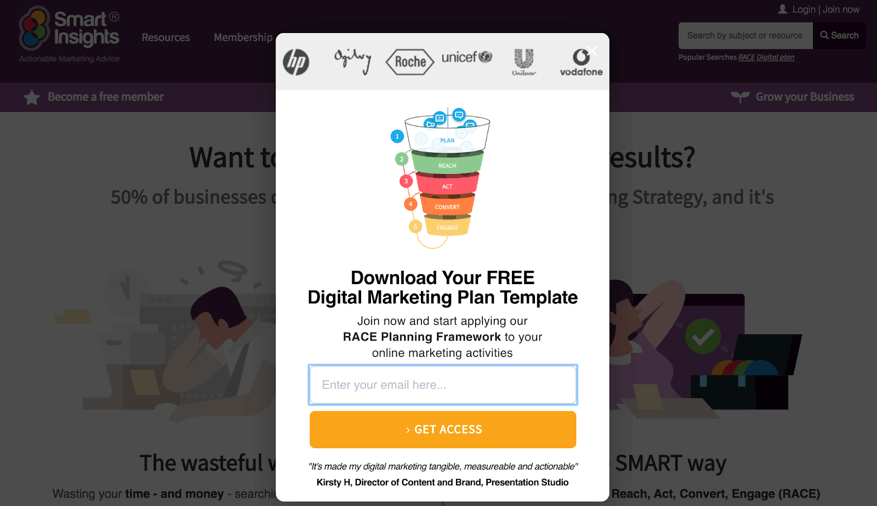 Once this information has been gathered, it should then be documented, ideally within a CRM system so that it can be organized to shape future communications.
Some of the main benefits of obtaining customer contact information including:
Better quality data
Greater relevance of content
Personalized communications
Reduced business risk
Better quality customer insight
The importance of creating a contact strategy
Building a list or database of customer information is all very well, but it will mean nothing unless you have a clear plan for how this will be used. A contact strategy will enable you to optimize the customer experience for different customer segments and give you the ability to deliver the right message at the right time, across a range of different channels.
Here are five key components of an effective contact strategy:
1. Know your customer
One of the major advantages of a contact strategy is the opportunity to reach existing customers with relevant, timely communications. But to do so, you need to have a good understanding of who they are.
You can organize your customer contact data in different ways:
Segment – split by demographic, value, or behavior.
Lifestage – based on the length of relationships with different customers.
Persona – different customer types based on needs and motivations.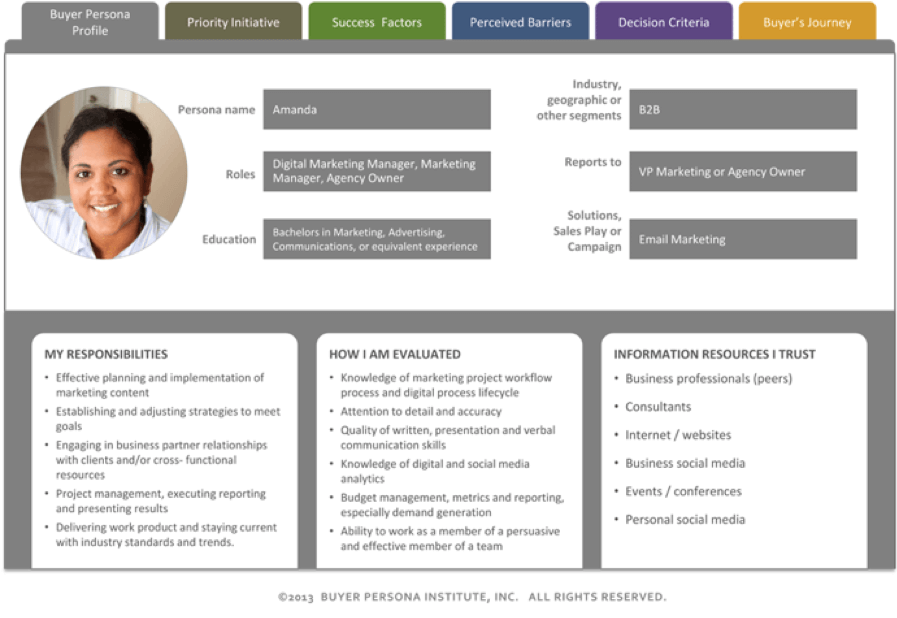 2. Outline your objectives
It's important to establish your objectives from the outset so that you can plan, execute, and measure the performance of your contact strategy. There are three different types of objectives to consider:
1. Business objectives, e.g.:
Increase profit growth by x%
Increase market share by y%
2. Marketing objectives, e.g.:
Increase sales by x%
Increase brand recognition by y%;
3. Communication objectives, e.g.:
Increase the frequency of consumption by x%
Increase household penetration by y%
Increase association with platform/ moment
If you have an objective to increase cross-sales, a contact strategy can play a key role in identifying customers who are likely to have a high propensity to take out a complementary product, e.g. promoting a savings product to a customer that holds a mortgage.
However, if there is instead a larger focus on increasing brand recognition, the contact strategy may play a less significant role, as broadcast activity (such as TV, print, and out-of-home) will drive greater brand recognition.
3. Review the customer journey
Although a customer journey is rarely linear, it's still important to map out the journey from your business's perspective and the different elements that will impact the customer at each stage.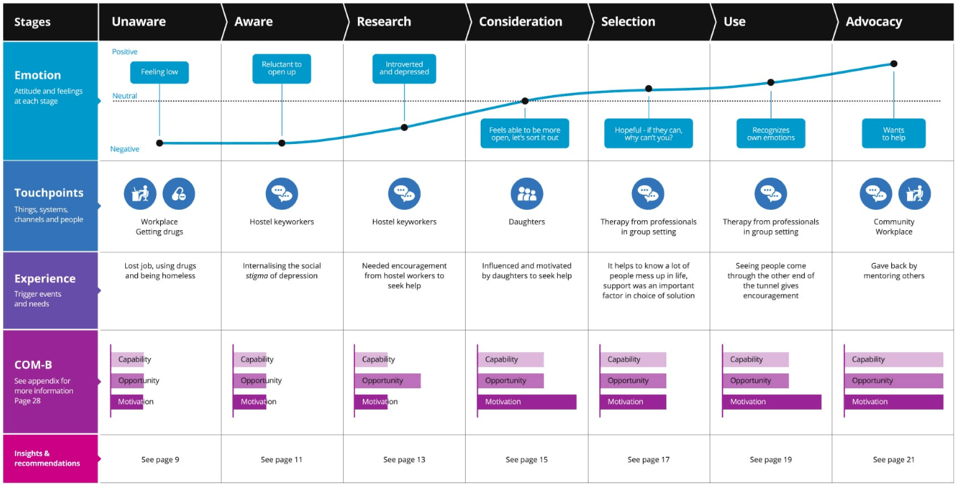 This exercise will enable you to:
Understand how the customer sees themselves at each stage, e.g. our definition of 'active' and 'non-active' may not align with customers' perceptions of their relationship with your business.
Identify key communication and content needs at different stages of the journey.
Align contact with different customer types (personas), segments, and life stages.
4. Set out your guiding principles and rules for contact
It's important to be clear about how and when to use different communication channels and the reasons why. The goal should be about building depth in your relationships with customers and therefore contact rules help strike a balance as to when and how often you contact customers.
The CRM company Conduit suggests that effective contact rules have five features:
Segments – Build rules around customer segments to ensure different needs, barriers, and relationships of customers are reflected in your contact strategy.
Offers – Test different offers by setting contact rules for each:

Who is eligible?
Are some offers more important than others?

Location – Vary contact by location (markets and regions) and online/offline.
Communication Channels – Set rules for the channels that you are going to use and when.
Frequency – The frequency of outbound communications is key. Build the contact strategy around campaigns and events and identify data-driven triggers to deliver personalized experiences.
5. Define your measurement principles
About your business, marketing, and communications objectives, be clear as to how you intend to measure the performance and results of your contact strategy. Set up a measurement framework and outline the key metrics you will track.
Some common metrics to measure include:
Customer retention
Visits and orders per customer
Sales
Cross-sales
Referrals
Response rate
Customer lifetime value
Conclusion
The opportunity to identify, track, and market to existing customers is one of the core tenets of any marketing strategy. Whilst some brands will be more focused on existing customers than others, for most, it's essential to have a clear understanding of who your key customers are and how best to communicate with them.
An effective contact strategy will set out the parameters for how you will contact and communicate with customers in order to build an effective on-going relationship. Every contact strategy will be different but there are some key traits and components to include.
At the very least, it's important to understand how your contact strategy aligns with your broader business and marketing objectives and how you will measure performance. But of course, the customer is king, so a detailed understanding of who they are and their typical customer journey will enable you to set the principles and rules for how, when, and how to contact them.
Source link