Conversational marketing can introduce personalization across the buyer journey, leading to better results
Only 22% of customers are happy with the level of personalization in digital retail. However, conversational marketing could offer true 1:1 personalization at every stage of the customer journey and scale.
Picture this.
You walk into your favorite brick-and-mortar store to find zero sales assistants.
Instead, there's a small box on the wall. Next to it, a pen and paper.
The sign above reads "Please leave any questions here. We endeavor to get back to you within 24 hours".
Sounds ridiculous, right?
But it's the approach most brands have taken through digital channels for years.
Email has been the go-to support channel. Questions require a full day's turnaround for, what is often, a vaguely useful response.
It's simply not good enough.
Your customers are realizing they deserve more. They're abandoning brands who don't offer the kind of quick service they need in favor of those who provide an easier, more streamlined purchase journey.
Your customers want a faster, more personalized service
Consumer expectation changes at a rate most brands struggle to match.
Today, brands are just now starting to implement strategies that would have provided the greatest results one or two years ago.
However, it doesn't have to be this way. If you check the developing consumer trends, you can predict what your customers will need from you six months down the line.
In general, the developments they want you to focus on all come down to a few areas:
A more personalized, relevant service
Faster answers to questions
Streamlined, self-service journeys
Personalized customer experiences
Personalization's effect on ROI is no secret. This OneSpot study reports 65% of marketers understanding the importance of dynamic, personalized content.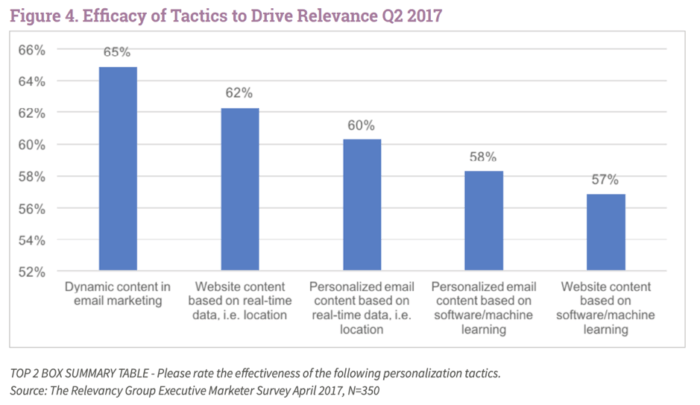 However, 78% of marketers still only use the most basic of personalization tactics.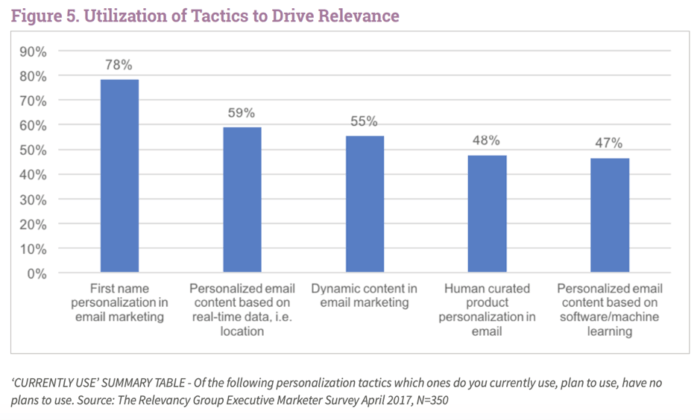 The thing is, a lot of brands – despite knowing better – think what they're offering in terms of personalization is enough.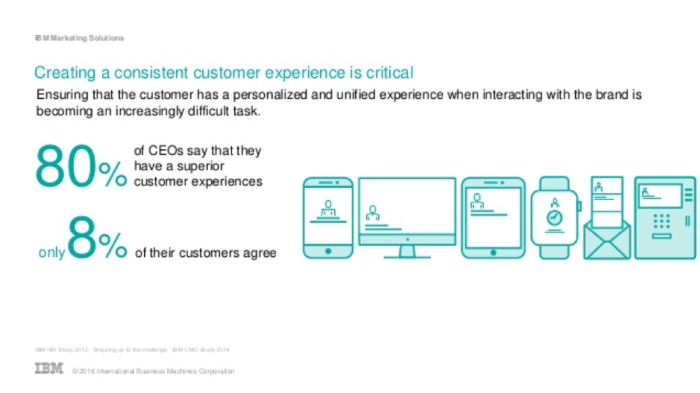 And there are huge gains to be made in offering a more personalized experience.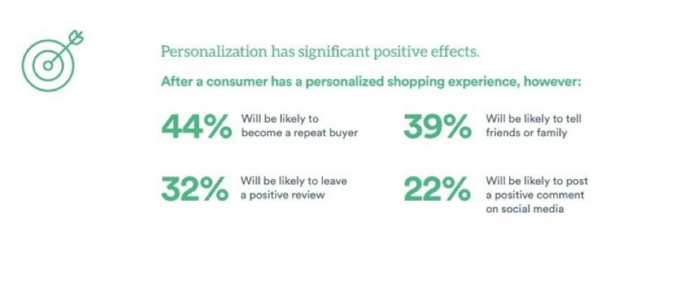 Swifter responses
We live in an age of immediacy.
No one wants to wait 24 hours for an answer to a simple question. Most modern consumers don't even want to wait 10 minutes.
Today's customer is impatient and they don't want to wait. Over a third of modern customers expect responses from a brand within 30 minutes of contacting them on social media.
A lack of speed is the most reported problem with customer service.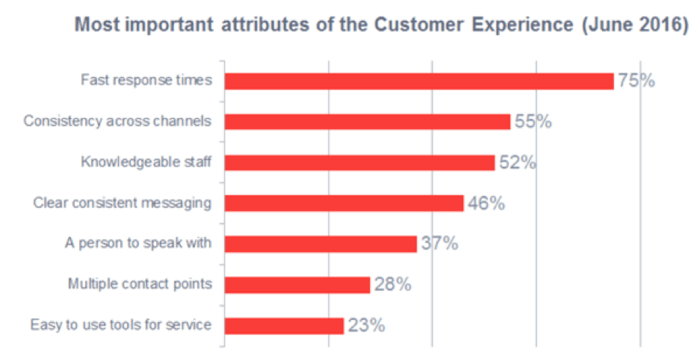 These stats might be slightly skewed as 91% of customers will leave a brand due to bad customer service without ever telling them why.
It's a huge issue as each dissatisfied customer tells an average of 15 people about their terrible customer experience.
However, there is an increasing number of methods that will allow you to offer immediate answers to the majority of questions.
Before we get onto them, let's look at the last issue.
Self-serve customers
When a user experiences a problem, be it with your product or your online purchase journey, they no longer want to pick up the phone or send an email.
Instead, they prefer to figure out how to solve the issue on their own.
They want to use your FAQ section, watch YouTube videos, or search around to see if this is the right solution for their problem.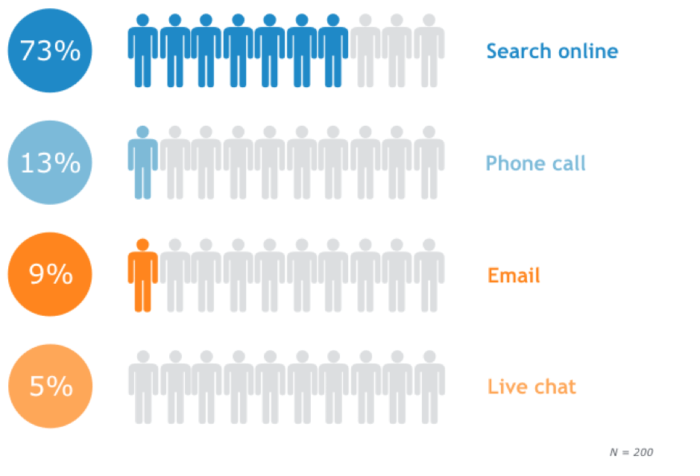 The thing is, if you're not prepared to handle the self-serve customer, you're going to see a huge number of shoppers bounce from your site.
They're going to head to third-party sites, forums, and social media to discover if your product is right for them, or which model best suits their needs.
Each time a user leaves your site, there's a much lower chance of them purchasing from you.
How conversations are changing marketing for the better
Despite the growth in digital marketing channels, the majority of retail transactions are still handled in-store.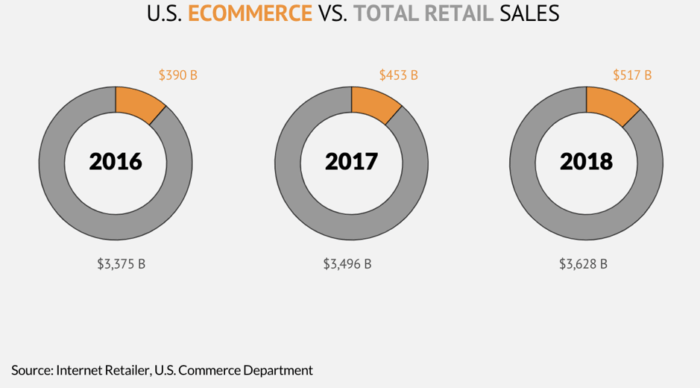 This is heavily down to the conversations and support they can get from a sales associate.
Some 90% of customers are more likely to buy when there's someone there to help them, 1:1, through their purchase decision.
People no longer want to feel like they're being marketed to. They want to feel like they're part of the conversation and the store they're buying from understands that they are a person.
Until now, that's been impossible to offer this through digital channels. We've had to rely on delayed communication tactics like email. But with recent technological developments, it's no longer an issue.
In particular, the growth of both live chat and automated chatbots have enabled brands of all sizes to offer round the clock, personalized, 1:1 assistance to every customer.
These conversational marketing approaches take the traditionally one-directional marketing channels like websites, sales pages, and even social media, and turn them into two-way dialogues.
They allow the user to interact in real-time with a brand. Consumers can explain what they need and get a relevant, valuable answer in seconds.
And all under their guidance.
Take the below B2B conversational marketing example from Drift.
It's a perfect representation of how leading questions can be used to qualify and segment prospects, thus ensuring they get the right information an forwarded to the right person in the business.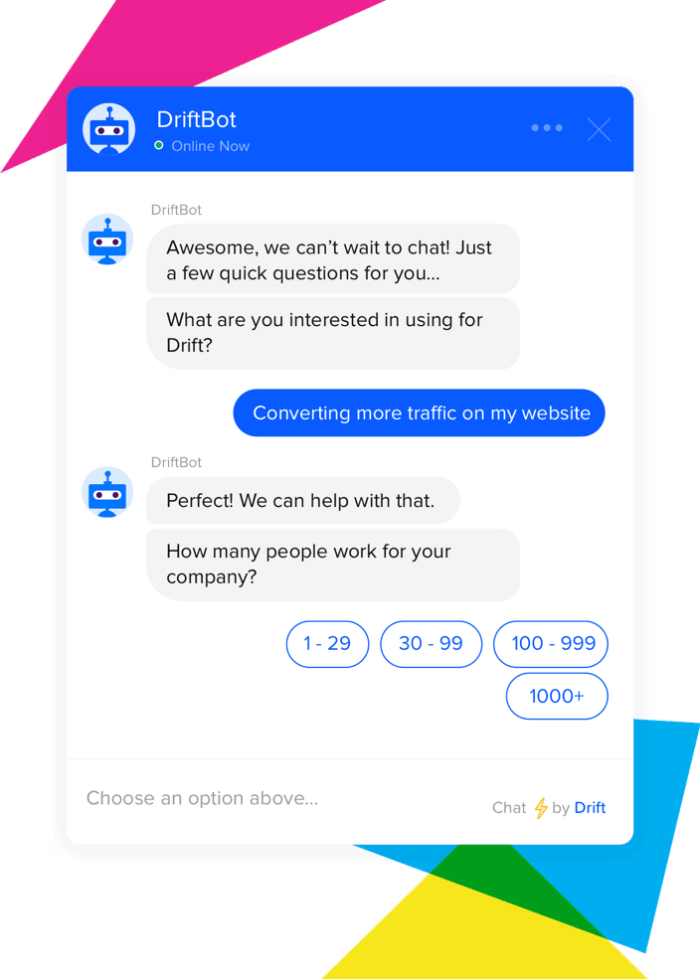 What would once have taken numerous back-and-forth emails and sales call follow-ups can be completed in mere minutes from a single location – and often through an automated bot.
The same process applies to B2C.
In this example, Marvel used Jumper.ai to create a conversational checkout. The chat asked questions allowing the user to choose their preferred theatre, times, and seats – all from a social media chat app.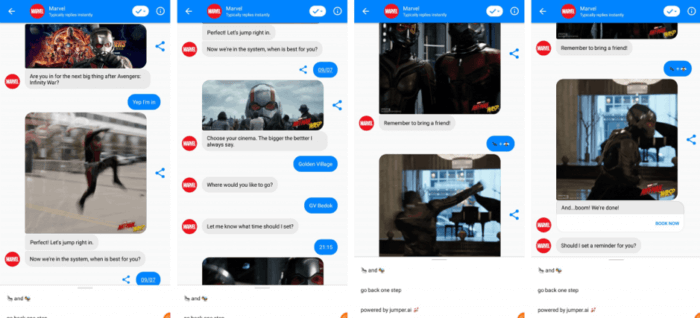 This effectively cuts the purchase journey from a multi-step process that spans multiple channels and properties, to a single three-minute chat.
Conversational marketing is streamlining the entire marketing funnels of brands across the globe. It's creating experiences that aren't just more natural but hit all three of the main issues your customers are experiencing.
With a conversational approach, your customers receive;
Personalized experiences that unfold and adapt to their needs based on their responses.
Instant communication with your brand, solving their problems in minutes rather than hours.
It's as self-serve as this level of personalization can be.
Regardless of industry, niche, field, or segment conversational marketing can add the next level of service your customers are waiting for.
And it's only going to do one thing…
Conversational marketing is set to grow
Conversational marketing methods like live chat and chatbots are relatively young.
However, they're already dominating the customer support space as the favored communication channel.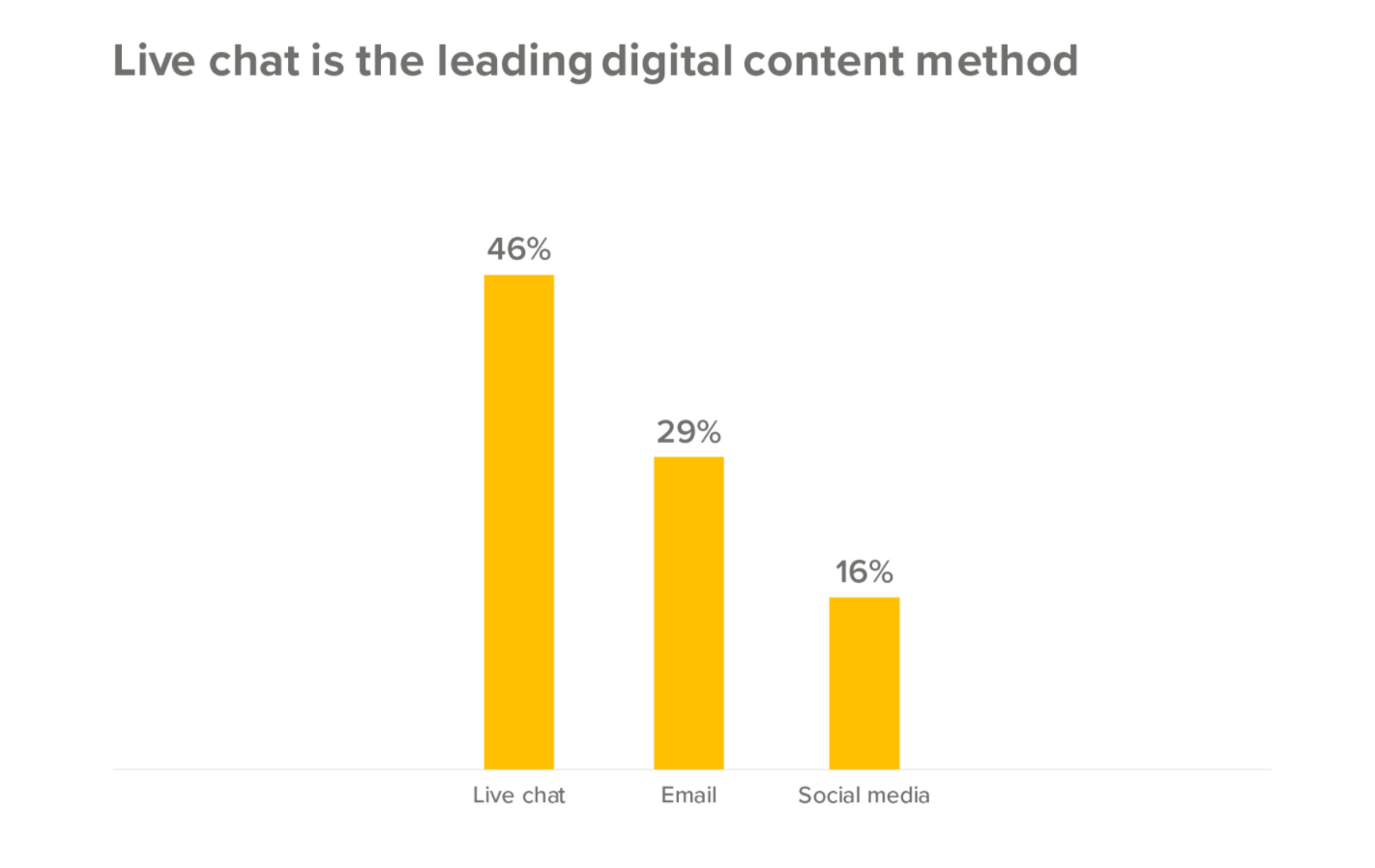 And it's no real surprise.
When Facebook Messenger alone has a user base of 1.3 billion people, in addition to WhatsApp's 1.6 billion (this isn't including message service out of China), it's clear that instant messaging is the modern consumer's preferred method of communication.
The user base is already there and it's highly engaged. It's now just a case of brands making use of these high engagement mediums to cater to this growing desire.
A huge number of brands have noticed this trend. Between 2015 and 2018 the use of live chat grew by 400%.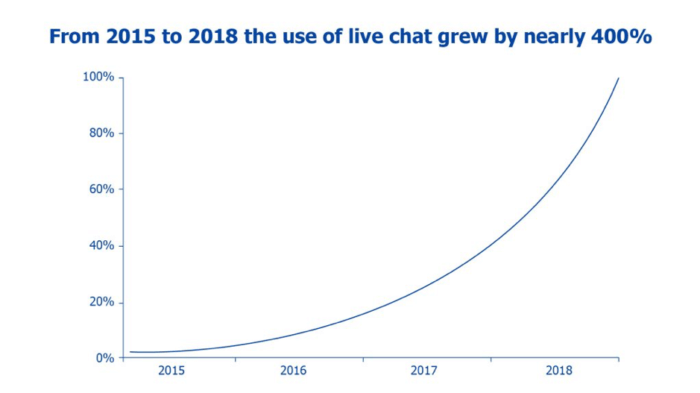 This use shows no sign of slowing down thanks to the incredible engagement and conversion rates it generates.
For example:
Nyha Shree, Co-Founder of conversational commerce solution Jumper.ai who helped Marvel with the above, explains;
"Conversational marketing is more intuitive and streamlined. It fits seamlessly into the channel the customer's engaged with and doesn't needlessly chop up their purchase journey. With a few simple clicks or taps, they can help you to help them get exactly what they want."
Conversational marketing is the future.
It allows digital channels – which have largely been one-directional in their approach – to offer the dialogue so valued in brick-and-mortar stores.
Your customers are crying out for a more natural, 1:1 relationship with your brand.
The companies out there offering what customers want are reaping the benefits.
The sooner you can implement some form of conversational marketing into your processes, the sooner you'll see your conversions rising as well.
Today is the day to start
There are plenty of solutions, approaches, strategies, and tactics for conversational marketing.
Some might not be right for your brand. However, whether you're a B2B brand selling software or services or a B2C brand selling information or products, there's a way you can better communicate with your audience.
The key to figuring out which approach (and thus solution) will work for you is to speak to your audience.
Ask them what you can do to make their experience of working with your brand easier and more beneficial to their lives.
Figure that out, and you're one step closer to implementing the solution everyone wants, and brands are benefitting from.
Source link