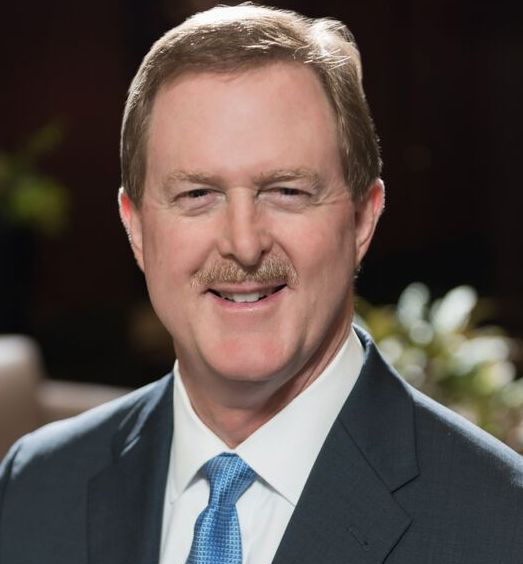 Curtis Carpenter, a veteran investment banker, has joined Hovde Group, a full service investment bank and broker dealer. On July 1, Carpenter became senior managing director of Hovde Group's depository practice.  Previously, Carpenter worked at Sheshunoff & Co.
Carpenter will be based in Hovde's Austin, Texas, office and will be responsible for providing investment banking services, including M&A advisory and capital markets solutions to depository institutions throughout the Southwest and Midwest. Carpenter has a long track record in the community bank space, most recently serving as a Principal and Head of Investment Banking for Sheshunoff & Co. He also served as Executive Director of The CEO Affiliation Program.
Carpenter has been involved in more than 100 successful merger transactions representing both buyers and sellers. Prior to joining Sheshunoff & Co., Carpenter helped direct the extensive merger and acquisition activity of a large regional bank holding company. His additional experience includes serving as CFO of a financial institution and the audit department of KPMG in Dallas.
Carpenter is a frequent speaker at conferences throughout the country and has been a featured industry specialist for one of the world's largest international accounting firms. He is frequently quoted as an industry expert in news outlets, including the Wall Street Journal, Bloomberg and CNBC.
"We've known Curtis for many years, as well as competed against him on many deals, and have followed his success throughout the country," commented Kirk Hovde, Managing Principal & Head of Investment Banking. "In continuing to evaluate growth opportunities for our firm, we see the addition of Curtis as a natural fit given his extensive experience, entrepreneurial mindset and above all else his reputation to deliver excellent service to his clients."
"In recent years," Carpenter said, "I've watched Hovde Group continue to grow with the addition of Capital Markets, Research, and Sales & Trading, as well as consistently be ranked as one of the most active advisors to community banks. The combination of Hovde's platform and culture are second to none in my opinion and made the decision to join that much easier. Joining the team at Hovde offers a fantastic opportunity to capitalize on the platform, and also represents a chance to return to my entrepreneurial roots."
Source link