New research comparing user customer experiences for banks
This study caught my attention since it highlights the digital disruption caused by challenger banks and how some industry incumbents have improved their performance, but others haven't.
This painstaking usability research involved competitor benchmarking where Peter Ramsey of Built for Mars each click reviewed different activities like opening an account was logged and compared.
The findings are shocking… Look at the difference between the 10+ days for an account to be active from existing banks in comparison to the 2-3 days for an account to be active from challenger banks like Monzo, Starling and Metro.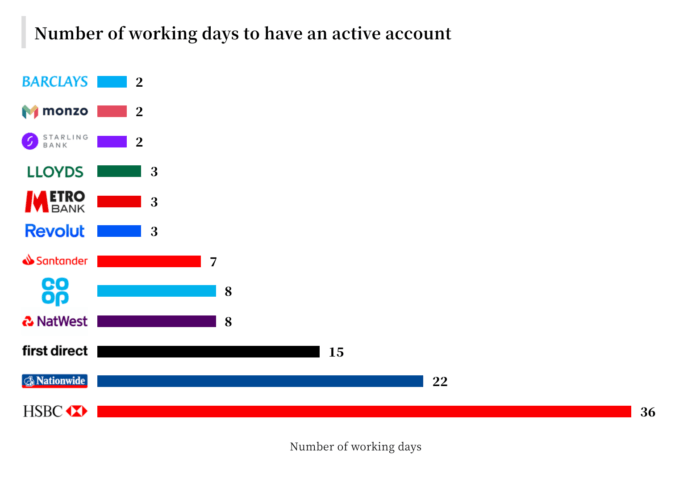 Kudos is due to the traditional banks like Barclays and Lloyds who have revised their back office process using STP (straight-through processing) so that they offer a 2-day turnaround process.
In terms of digital experiences, the challenger banks perform even better…
It took 5x as many clicks to open an account with First Direct, than it did with Revolut.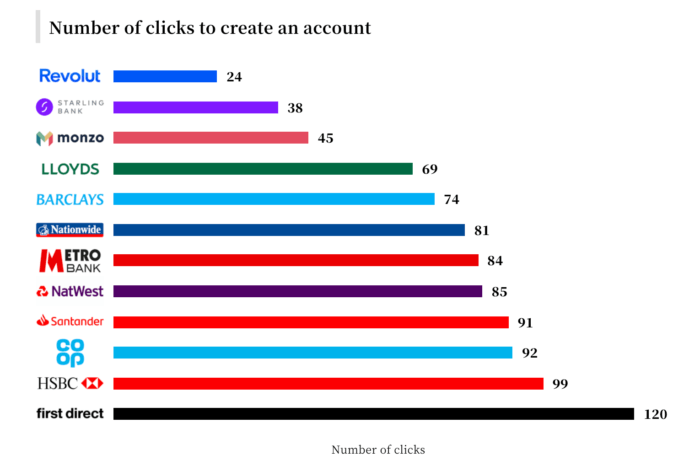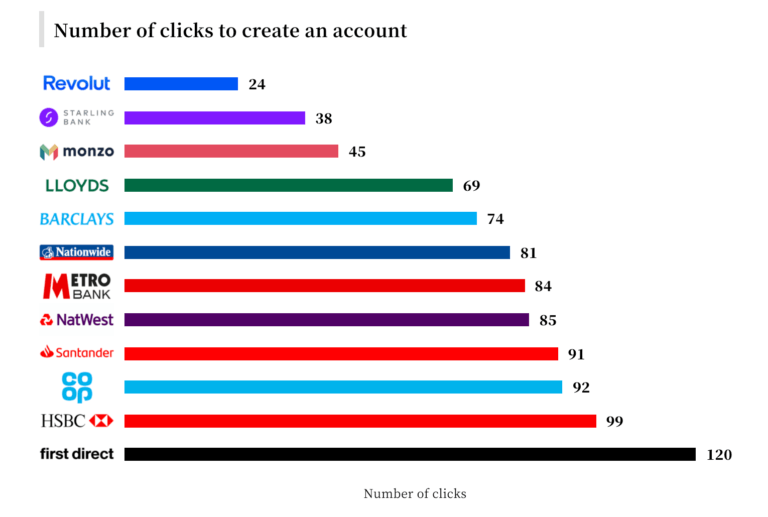 The research also considers offline interactions so postal interactions are also considered making this a good study for benchmarking integrated communications as part of onboarding.
Research source
Source link