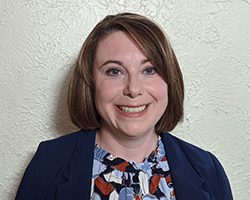 Question: I recently moved but have been able to keep working remotely. I manage the same people as I did when I worked onsite, but now feel out of the loop on decisions or with what is happening with my employees. How do I stay connected as I work remotely?
Intentionality is the key to maintaining your relationships. Schedule a set date and time each month for a one-on-one meeting. I would suggest having an agenda to make sure important topics such as high payoff activities, behavioral and business goals are discussed. This should be done via video conferencing or telephone as email just doesn't cut it. Depending on the relationship, you may be able to keep the call relatively short (30 minutes) but make sure to connect personally before jumping right into work. Consider these meetings non-negotiable and do not get in the habit of rescheduling, as this sends your team member the wrong message.
Empower your team members to make decisions based on their experience and knowledge. If the foundation for empowerment was not in place prior to your move, it may take a little longer to shift behavior. Coach your team through various decisions during your regular calls which may need to be weekly to begin with. As you coach, verbalize your own decision-making process. Each week, begin your session by asking your team member to provide their decision and thought processes before you speak. If they are right on track, you really have nothing to add other than, "sounds great!" You might also provide your team members with a "materiality level" for a loss or offage, so they understand when you "really need to know" what has happened.
For team meetings via video conferencing, set ground rules up front to try to keep everyone from talking over each other. This is easier said than done but a firm agenda and some pre-planning can set the tone for success. Share the agenda in advance as well as any documents that will be shared during the meeting so the team has time to review the information before the meeting starts. During the call, each person should have their camera on so it is easier to see nonverbal cues. 
I managed a team of three bank operations officers across three states. It was important to me, despite the distance, that they all felt like one team and were comfortable calling each other to bounce ideas and troubleshoot issues. I started a monthly video call with the team and, after a few months, removed myself from the calls and empowered the team to set the agenda based on operational priorities or concerns that month. I followed up during each team member's one-on-one meeting to gain their perspective on the video call. They connected personally and leaned on each other in times of need. This bond was tested last year when one team member fell on the ice and broke her ankle. She was not able to work for several weeks. In addition to her onsite report, employees from the other two charters pitched in where possible to support the bank's operations while their coworker healed. 
These intentional collisions create a strong foundation on which to maintain relationships with your team members and others at the bank while you work remotely. Make sure your new "normal" at your home office includes regular video and phone conversations. Your team will appreciate the time you are investing in them!
Christy Baker focuses on operational and organizational strategies for community banks, including project management, through Christy Baker Consulting. She is former chief operations officer for an Iowa-based community banking group. If you have a management question you'd like Baker to address, contact her at [email protected]
Source link