Over 95% of consumers say customer service is the most important factor in their choice of a brand
The customer service game is quickly changing. Customers tend to expect more from their interactions with brands and consequently, brands are forced to invest more in customer support innovation to up their game.
It's a small wonder that, according to Gartner, almost 90% of businesses are going to compete mainly on customer experience, and over 95% of consumers say customer service is the most important factor in their choice of a brand.
Is your business keeping up?
Your customer support team may not be available 24/7 but your customers may have questions every day, all day long. Imagine how many unhappy customers you may have been able to win back if only your team could be there to promptly help or direct your lost leads in the right direction.
Technology is advancing to help businesses automate what previously was impossible, including daily interactions with customers.
Here are some top tools for customer support automation, allowing you to instantly help your customers and leads to convert them or keep them happy.
1. Create a smart chatbot to automate on-site customer support
Gartner predicts that at least a quarter of all customer service operations will "integrate virtual customer assistant (VCA) or chatbot technology across engagement channels by 2020, up from less than 2% in 2017."
Letting a smart chatbot help your customers at the moment they need it is easier than many people think. There are already several powerful platforms allowing businesses to create smart chatbots using easy visual dashboards, with no programming knowledge required.
Chatbot marketing is also a great way to optimize for the mobile-driven impulse shopping experience. After all, chatbots are always there to help your customers choose the best product, even when you are not.
Instabot makes it easy to design your chatbot using sophisticated conversation flows. With the help of an easy drag-and-drop visual editor, you can set up complex logic and design conversations for your bot to learn to help your customers most efficiently.
It lets you identify where people engaged or abandoned the bot, so you can design better conversations.
Instabot also allows you to design a smart chatbot for any platform, including Facebook Messenger, WhatsApp, Alexa, Google Assistant, Slack, etc. You can also personalize the bot's messaging based on users' location, demographics, preferences, number of times they have been on your site, etc.
There are many more options here though, many of which also integrate with WordPress. So before you take your peak, check out these guides by Smart Insights writers:
2. Let Artificial Intelligence scale social media customer support
Social media is quickly becoming a preferred method to interact with brands, especially when it comes to publicly complaining or sharing an unhappy experience. Back in 2016, almost 60% of customers would rather contact a business via social media rather than use a phone, and at least a third of Americans have used social media to post a public complaint about a brand.
Yet, as many reports and surveys claim, most social media complaints remain unanswered as businesses are not willing to invest time and effort in social media customer support, or simply don't know how to do so effectively.
The good news is, Artificial Intelligence is bringing innovation to the social media customer support industry, allowing brands to scale and automate the process for maximum efficiency.
SentiOne allows you to efficiently scale social media customer support by grouping customer requests into different categories and assigning automatic tasks to related teams, including customer service and technical support teams.
Furthermore, SentiOne uses artificial intelligence to recommend responses based on machine learning and natural language processing mechanisms. Your social media managers can simply select suggested responses with one click of a mouse.
3. Eliminate questions by setting up a smart knowledge base
Finally, building a robust knowledge base that could answer customer questions and eliminate the need to call or email is key to a successful customer service strategy. It can also fuel all your other efforts as both chatbots and social media agents will be able to use it to point customers in the right direction.
A comprehensive knowledge base is the foundation of an efficient customer support team.
Set up your knowledge base
Monitoring and recording industry questions is a great way to find what to cover in your on-site knowledge base. There are multiple platforms to host and organize your knowledge base. This one may be on top of the list to check out as it offers lots of nice features, including:
Instant as-you-type answers: The platform search enables customers to find what they need in seconds.
Customer feedback: Collect customers' feedback on knowledgebase articles so you can identify which articles are helping your users, and which ones need improving.
Built-in analytics: Analyze how your knowledge base articles are being discovered by users and what are the paths they take after reading.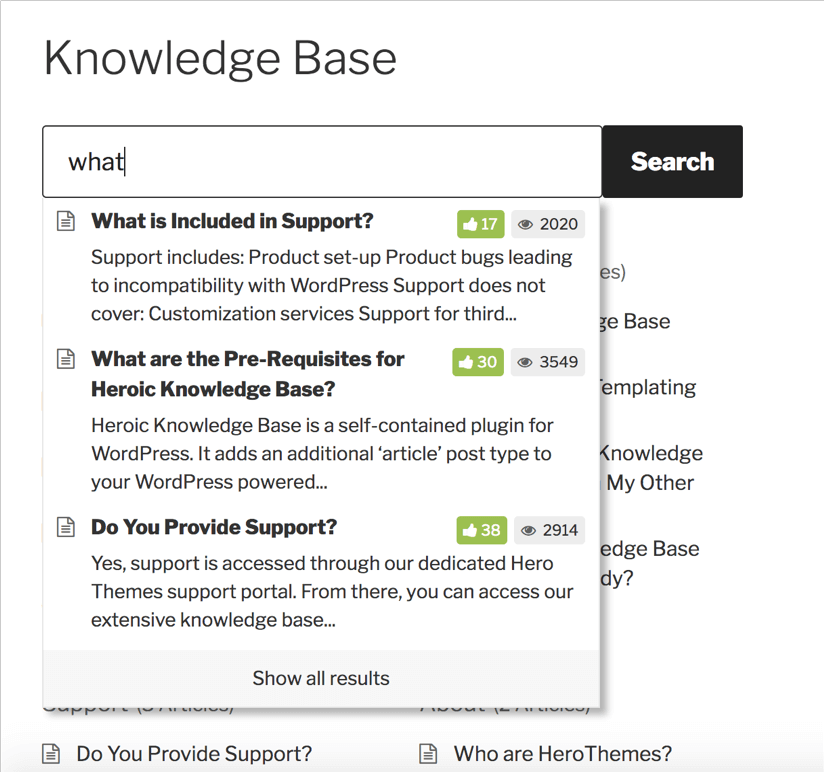 Your knowledge base should include diverse content to better help and engage the customer. It is a good idea to visualize steps with flowcharts (you can easily put these together with tools like Visme). You can also create quick mini-videos to show your instructions in action. With tools like Placeit, you can put together slideshow-style video tutorials in seconds.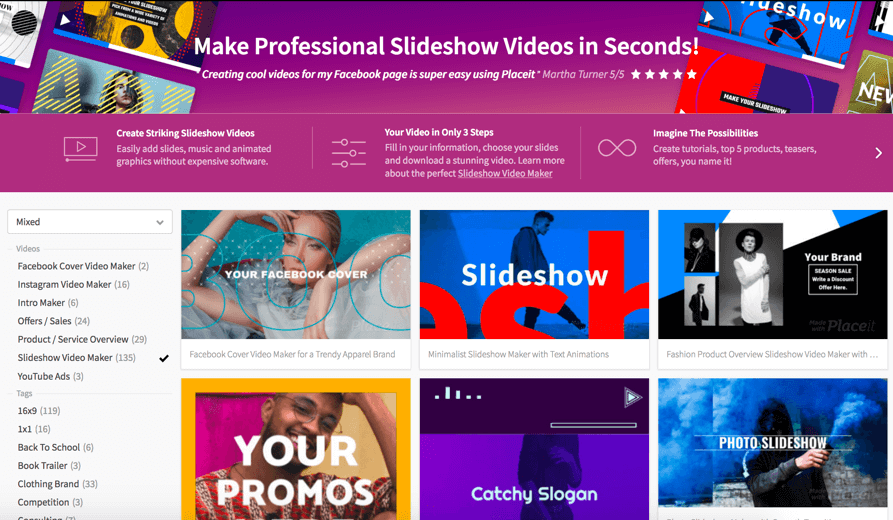 Updating your knowledge base with more questions
Keep researching and monitoring questions around your brand to cover them in your knowledge base:
Use social media listening tools to identify frequent users' struggles and create content to address them.
Keep an eye on "People Also Ask" boxes that show up for your branded queries.
Use semantic analysis tools like Text Optimizer to identify common questions as well as question patterns: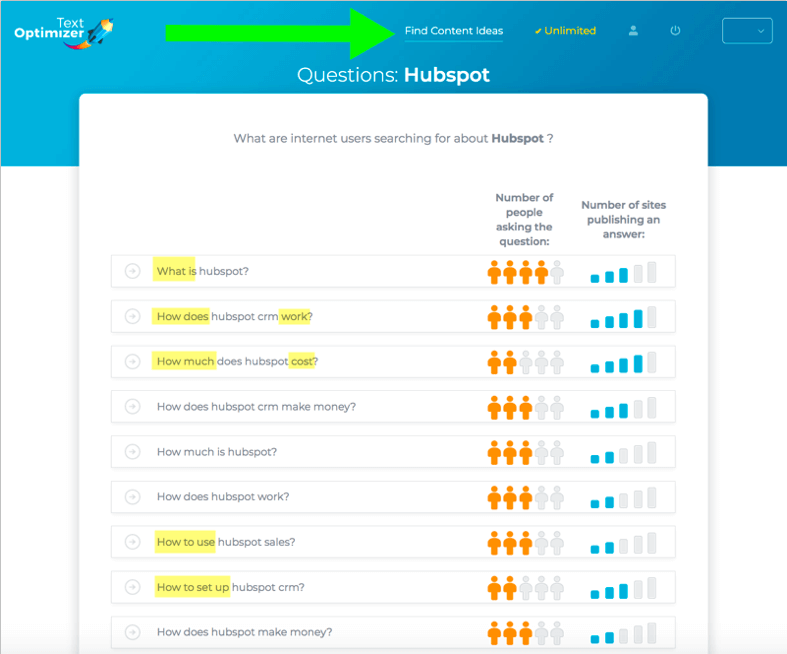 Tip: If your brand is not large enough to trigger many questions, use your most established competitor's brand name to see what their customers are asking.
Using your knowledge base to boost your conversions
It is a good idea to set up an on-site personalization campaign to serve your customers ads based on which knowledge base sections they were interacting with or reading. For example, you can show special offers to those of your customers who were reading your pricing guide. Or you could suggest complimenting products after your customers read an article on a relevant topic.
Finteza allows you to set up personalized advertising campaigns based on your customers' past interactions with the site. You can set up an advertising campaign to show up for all people who read at least half of your knowledge base guide.
Finteza's ads bypass ad blockers, so your customers will all see your personalized ads and special offers. It's a great tool to improve your conversions from the knowledge base section.
Conclusion
Customer support expectations are growing: Is your business keeping up? Using the tools above will help you innovate your process and improve your team efficiency:
Use AI-based chatbots for them to help your customers, when your human customer support team may be offline.
Embrace a smart social listening process that would help your team address customers' concerns more efficiently.
Use the data from the two previous steps (as well as external research) to build a comprehensive knowledge base to answer all possible questions on your site.
You are likely to see many more happy customers once you are done!