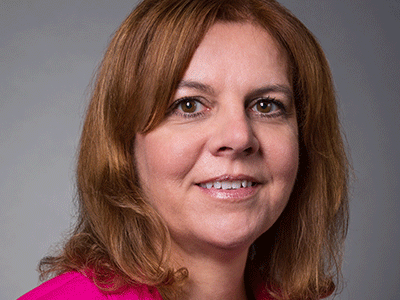 They say the only constant is change, and 2020 represented a sea change. The way we live, work, and yes, pay, has all been upended in many ways. And small businesses have borne the brunt of the upheaval.  
The numbers tell the depth of the struggle with reports indicating that 60 percent of small businesses forced to shut their doors due to the pandemic will never reopen. In Minnesota alone, 1,021 local businesses reported permanent closures as of July, and unfortunately, those numbers are expected to continue climbing. Even businesses that have remained open have faced significant hardships with 76 percent reporting cash flow shortages, and another 37 percent relying on personal funds to subsidize business needs. 
Despite these sobering statistics, there is a promising silver lining. The entrepreneurial mindset — fueled in large part by Millennials, of whom 66 percent have a goal of starting their own business — remains alive and well. Take new restaurant openings in the United States, which were down by only 10 percent in the third quarter compared to this same period in 2019. Further, there was an increase in new openings for open-air food services and pop-up restaurants over the same period.
The new digital paradigm
Whether we view today's environment as a glass half-full or half-empty, one message seems clear: Small businesses need efficiency, ease and speed with payments. They need digital solutions. Case in point: I recently had my car detailed by a small, local company. When the technician emailed my bill, he asked if I would be paying by PayPal or Zelle. There was no reference to non-electronic payment options; he expected a quick, seamless transaction from my mobile. 
Clearly, the pandemic has led to a more digitally savvy small business. In fact, 81 percent of small businesses now consider robust digital banking capabilities to be important, including the overall digital experience, online and mobile functionality, and online account-opening capabilities. Diving deeper, another 91 percent have expressed interest in real-time settlement, and 42 percent are willing to switch providers for it. 
Beyond the services small businesses require, consider the underlying pressures driving that demand. What their customers now expect of them has also shifted. For example, many small businesses have been check-writing for years, and checks still make up 42 percent of all B2B payments. But driven by the pandemic, their customers and suppliers are looking for more immediate, digital offerings. 
Outside of B2B payments, many small businesses with a retail or consumer focus have had to take brick-and-mortar restaurants and shops online overnight. They, too, are responding to the needs of their more digitally fueled (and socially distanced) customers and are looking for ways to remove friction from the payment process. And that presents an opportunity for community bankers to help guide their digital payments journey.
Supporting small business customers
So, what's a community banker to do? Leverage the goodwill you've created through your work on the Paycheck Protection Program (community banks processed nearly 60 percent of the total loans given) to help counsel customers on ways to enhance their payments experience. Take advantage of this opportunity to:
Emphasize your existing digital payments offerings. Many small business owners wear multiple hats. The CEO may be running finance, as well as managing the business, for example. Take the time to remind them of your solutions — from online business bill pay to cash management services — and help them set up these time and money saving solutions. 

Discuss products and services that "give back." With so much on their plates, small business owners may be hesitant to launch a new initiative without a quick return. This is an opening to discuss your small business card offerings. They may be willing to pay their bills with a card if it simplifies their processes, but they will be more interested in making the switch if it also provides them with rewards — and bonus points if you can provide a contactless offering, since they are up to 10 times faster than traditional payment methods. 

Listen for opportunities to inform your new payment solutions. Your small business customers may not speak payments lingo, but they can tell you what they need and why. For example, if terms like "immediate" or "fast" come up time and again, it's an indicator that they're exploring ways to move money quickly. This may give you the opportunity to share a new offering or to consider it for future planning. Your payments strategy should incorporate this feedback to help address emerging customer needs. 

Grow your small-business customer base with digital payment solutions that address their unique needs. Above all, community bankers are relationship bankers, and small businesses will be looking to you as they test the waters of new digital payment solutions. Use your knowledge and your core relationship strengths to help set up new and existing customers with offerings tailored to their needs. 
As we put the tumultuous year that was 2020 behind us, we do so knowing payments digitization will continue to accelerate. The pandemic launched a new paradigm that will continue to transform how small businesses transact. But today, there's one critical difference in the mix: Community bankers are now in the driver's seat, leading the digital payments revolution.
Tina Giorgio is president and CEO of ICBA Bancard, the payments services subsidiary of the Independent Community Bankers of America.
Source link