Organic reach on Facebook is plummeting but there are strategies to use to improve your reach without having to rely on paid posts
The average Facebook Business Page has an organic reach per post of about 6.4% of the page's total likes. Let's face it, Facebook is ever-changing and evolving. The platform is moving to more human connection and favoring brands and businesses less, and there are no signs of it slowing down anytime soon. This blog explains how to optimize your social media strategy to improve your organic reach on Facebook.
For marketers like you and me, this means that organic reach is plummeting. Not all hope is lost though, with a few tweaks and actionable steps to your Facebook Social Media Strategy, you'll notice organic reach skyrocket in no time.
Why organic reach continues to decline
Before we dig into the meat of the strategy, it's important to understand why this is happening so we can constantly adapt as marketers. That being said, there are a few reasons why organic reach continues to decline on Facebook.
Firstly, Facebook has an ever-growing number of users. It is estimated that over 30 billion pieces of content are published every month, meaning more content is generated than the platform is capable of showing in your newsfeed. Piggybacking on that, with so much content, Facebook chooses what content is relevant to each specific user and showcases that in their news feed by ranking, also known as the algorithm.
According to Facebook Newsroom, "ranking has four elements: the available inventory of stories; the signals, or data points that can inform ranking decisions; the predictions we make, including how likely we think you are to comment on a story, share with a friend, etc; and a relevancy score for each story".
In a January 2018 press release, Adam Mosseri, head of Facebook News Feed wrote that "Entries on the site that generate conversations between people will be displayed first." It is to be deduced then, that the most important factor affecting the ranking of content on Facebook, is comments.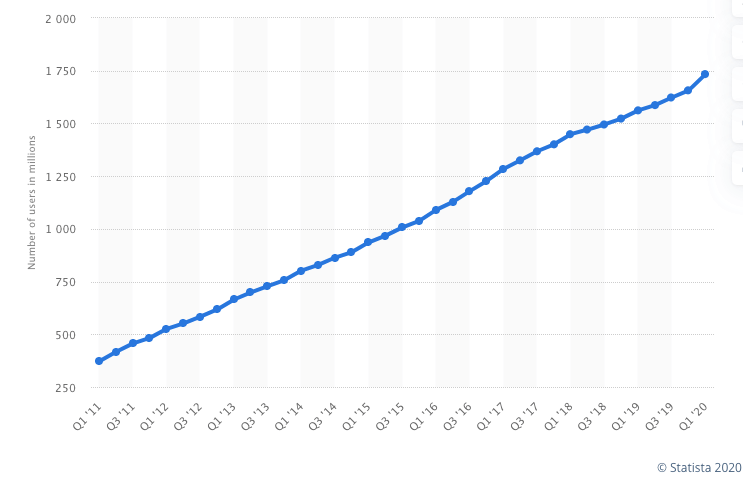 What is an algorithm?
Before embarking on the perfect Facebook Strategy for organic reach, it's important to understand the psychology of the Facebook platform – the algorithm. As mentioned above, Facebook will only show content it believes is relevant to you. The platform does this by using its algorithm – essentially a mathematical equation that evaluates and prioritizes the content you see based on the probability that you will interact with it. It's a real-time, ever-evolving formula, based on artificial intelligence, which learns with every action you take on Facebook.
Now that we know a little about how Facebook ranks its content, let's have a closer look at the strategy for your organic reach to skyrocket.
Start authentic discussions
The first step to implementing your Facebook social media strategy is to create genuine, authentic connections between users. Facebook favors posts shared by individual users over businesses and brands – it's moving more and more to a 'pay to play' model. That being said, if your friends have commented on a business page post, for example, that will be displayed first- Facebook is about community and friendships first.
Knowing this, it is advisable to create content that makes people want to comment and engage, not just react and move on.
So, what would make an individual more likely to comment on your post?
In the book Contagious, Jonah Berger, who researched virality in his Ph.D., dissects why certain things catch on, and we can apply this research to social media marketing. According to his research, there are six principles of contagion that make content likely to spread, however, for this blog post, we'll focus on two: social proof and stories.
To showcase social proof, you can create posts that allow the public to see other people using your product or having results with your product or service. It creates public value, just like the childhood saying, monkey see, monkey do. Seeing others use products or services triggers internal herding behavior in humans and makes us more likely to hop on the bandwagon, particularly when we see it working for our friends.
Stories help people connect. They truly desire to feel. No matter what your product or service is, you can still tell an emotional story about you, your brand, how you got started or what drives your passion. People do not buy based on features and bonuses; they buy based on feelings.
Hit go Live
Like videos, live broadcasts are one of Facebook's favorite formats. If you do a "live", your followers will receive a notification and they will be able to click through to it easily. This will automatically translate into higher organic reach. You can even ask that your viewers share your video for even more eyes.
To be noted here, though, is consistency. Recently I embarked on a 30-Day Facebook Live challenge and it boosted my engagement and created new consumers, dying to see my content daily.
A great example of formulating consistency with live video is to have theme days planned out such as 'work with me Wednesday', where you showcase your workspace, and what your day looks like. It creates more connectedness between your brand and your viewership.
If you feel like the live video is a little bit too nerve-wracking right now, you could record the video on your phone and upload it to your story with Facebook's 'Story' feature on both your business and personal page until you become more comfortable with the camera and are ready to hit go live.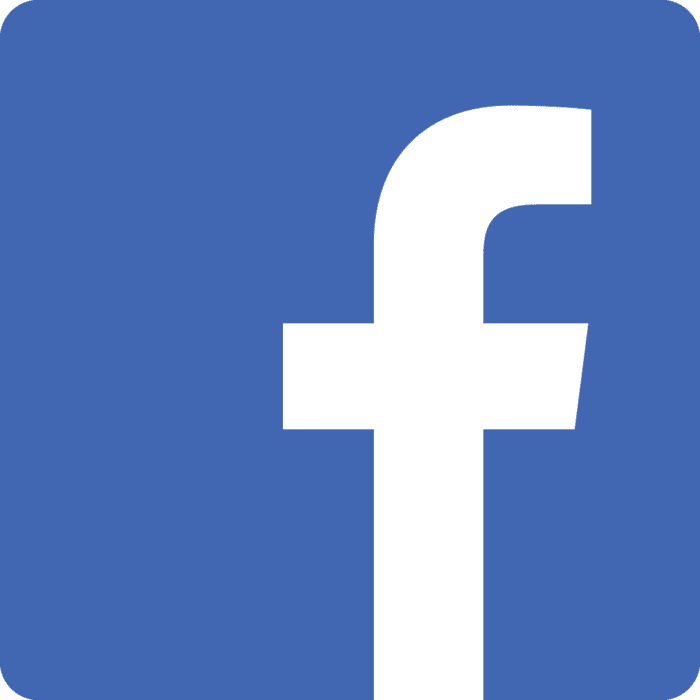 Share your knowledge, consistently
There is no shortage of content for users to binge on, on the Facebook platform. Sharing your knowledge is one of the time-tested ways to stand out from the crowd. Also, providing value and sharing knowledge creates brand loyalty and your brand will stand out as having the expertise, not only because you know, but because you freely shared it with the world.
Where most marketers miss the mark is not sharing frequently enough. The most effective way to get seen on social media is to consistently post around three to five times per day at varying times throughout the day. Most marketers struggle to hit this because let's be honest, we have more things to do than to be on Facebook all day. This is where planning ahead and using a social media scheduler like Postfity can change your results.
Be evergreen
Evergreen content is content that continually stays relevant and fresh for your readers, optimally the content is centered around topics your ideal Facebook users are searching for, like how to DIY your website. When your content is evergreen, it stands the test of time. When applicable, send the reader to your website or an external link. As every smart marketer knows, – you don't want to put all your eggs in the Facebook basket (do I need to remind you how Facebook crashed last summer and half the marketing world was in a panic?).
Examples of evergreen content are top tips, hacks, case studies, instructional content, and product how-tos, just to name a few. These are all universal and work for you long after you've posted, whereas social events, news, statistics that fluctuate, trends or fads all have an 'expiry date' and are not considered evergreen.
Evergreen content also helps with your SEO strategy, making it a great option for boosting the visibility of your site as a whole, as well as improving your Facebook presence.
Shout it out… discounts!
According to Socially Stacked, 42% of Facebook fans like a page to get a discount or a coupon. Posting about a discount on your business page from time to time will make your target market more likely to follow your page and watch for the next promotion.
To create a discount, simply log into Facebook and go to your business page. At the top, you will find "create offer" and enter the details there. The offer will then show up on your page and under the offers tab. To boost this reach, even more, you can ask that your page fans share and leave a comment below the post when they do so. If you want to make it fun, you can center a giveaway around sharing the post, weighing comments as more points toward entries to win.
Partner up
Partnering up with other business pages or brands is a visibility gold mine. You can swap live interviews on each other's personal or business pages to capture the attention of not only your audience but theirs as well.
Not only do you reach a tonne of new people and provide value at no cost to you, but you also increase your organic reach and build excitement because it isn't just another post or another Facebook Live.
To bring this one step further, create this as an event on your business page and invite both your audiences to join so that the excitement builds. If you want to smash this out of the park, build the hype by marketing the event for several days prior, get people excited and they are more likely to tune in because it feels like a special event they just can't miss!
To note here though, for this strategy to be effective, you should partner up with someone who has some cross over in your niche and has at least a few thousand followers or business page 'likes'.
Use micro-influencer marketing
Influencer marketing has massive pull. According to the Digital Marketing Institute, 49% of consumers depend on influencer recommendations. It also states that "Facebook is the most influential social media channel with 19% of purchasing decisions being influenced by the platform."
Influencers' fans trust them because they believe they are experts in the subject they deal with. Seeing a key opinion leader recommend a product, their followers believe that it must be good and worth having. The best way to approach this is to barter or ask a micro-influencer to be a brand ambassador. A micro-influencer is someone who already has a sizeable following of a few thousand.
The micro-influencer will then help you reach a certain number of people in exchange for your brand's products, services, or affiliate commission.
I recommend having an at least quarterly Facebook Live event where you do a joint Live with the micro-influencer and have an authentic conversation about how your product or service has changed their life. Also, asking your micro-influencer to post in the manner they choose at least a few times per month. You can also include them in your discount portion of your Facebook social media strategy.
Go viral
Going viral isn't as far fetched as it seems. Going viral is completely plausible on social media and is not just about video content. Any content on the internet has the capability of going viral. With 1.62 Billion users on Facebook, what better platform to make it happen? If you have a creative streak and a message – you can do this.
Look at how Converse did it on its business page: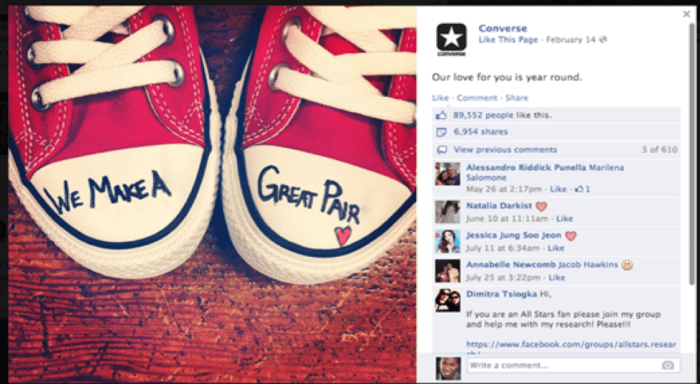 And how Nike went about it: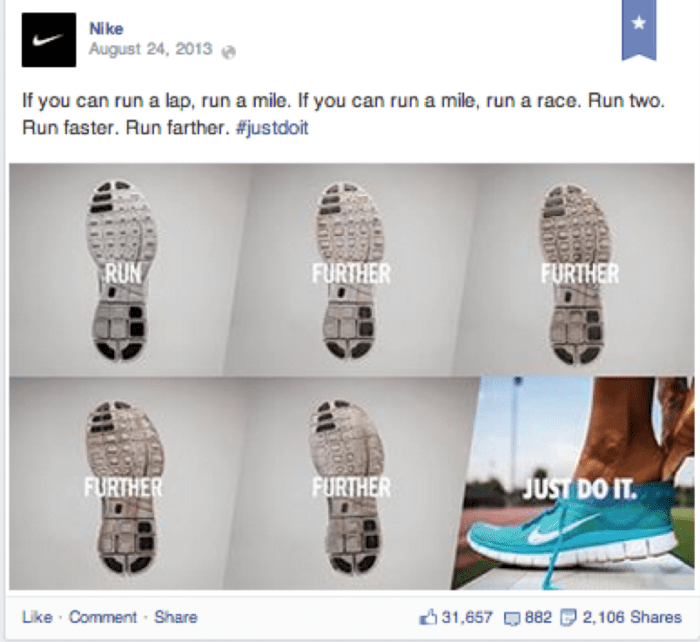 Notice in the cases of both of these brands, they have published short, universal messages that touch on the core values of the brand, with graphics that are aligned with their message. On top of this, both posts, although simplistic, invoked emotion in their readers.
This is the secret to going viral. If we can invoke enough emotion, it is human psychology to share it with our friends.
Hashtags – keep it simple
It is a misconception that hashtags are just for Instagram – there is massive power in hashtags on Facebook. They easily help users find content that they are interested in. Where brands go wrong though, is using too many. Too many hashtags and the post has a spa-like feel, which is harder to read and lowers organic reach. As you can see from the Sproutsocial study below, the best method for organic reach on Facebook is to keep it to two hashtags.
When wondering what hashtags to use on Facebook, it's best to keep it simple. Company sayings such as Nike's #justdoit, your brand name, or the topic you speak most on such as #socialmediamarketing or #dryskin will give you the most reach for your precious hashtag real estate. Think big umbrella picture instead of laser-focused sayings such as #giddyup as Kramer from Seinfeld used to say. Giddyup is funny, but are we talking about crazy-haired Kramer or a horse?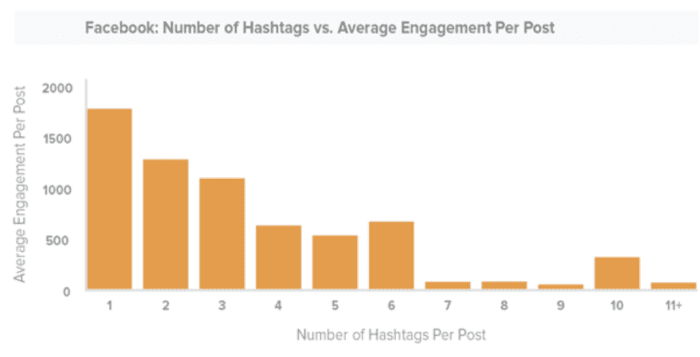 Final thoughts on improving your social media strategy on Facebook
Even if you are a seasoned marketer, you are probably doing some of these tasks, but you may have noticed as you were reading where you need to refine or aren't taking the strategy to its full utilization and potential. For your strategy to work, you need to do all these actions consistently.
Don't forget that the biggest game-changer for your ranking comments, reply to every comment on every piece of content you put out there, including your live videos and you will start to see the momentum.
Start authentic discussions
Go live consistently
Share your knowledge
Publish evergreen content
Offer discounts on your business page
Partner up with others in your niche
Use micro-influencer marketing
Go viral with your content
Use simplistic hashtags
Source link